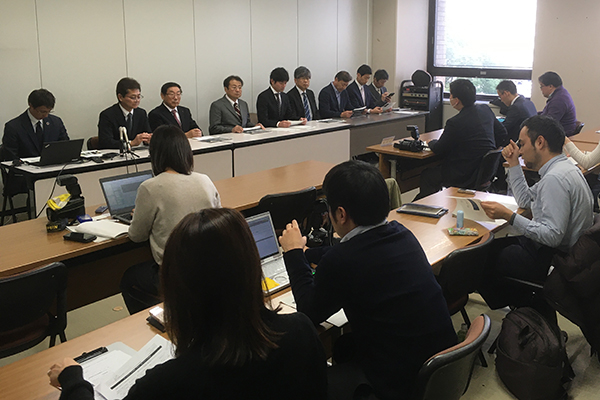 SAGA COLLECTIVE unveiled the launch at a press conference.
SAGA COLLECTIVE is a group brand that consists of local businesses that maintain and develop traditional artisanship.  It embraces "Continuing the Journey" as its brand concept. As one group, members get together beyond boundaries such as furniture and foods.  We aim to increase exports of produces and attract foreign tourists from overseas.  In lights of this vision, we took the first step and held the press conference to let the local communities in Saga know our business objectives.
As a like-minded group, members of businesses and artisans are making efforts to broadly propagate products that have Saga's attractiveness and reliable qualities, as well as offering opportunities to experience the region. From Saga to the world, and from the world to Saga, we strive to become a brand that leads to a journey beyond Saga and to connect people all over the world. We appreciate all of you having anticipation for our practice down the road.